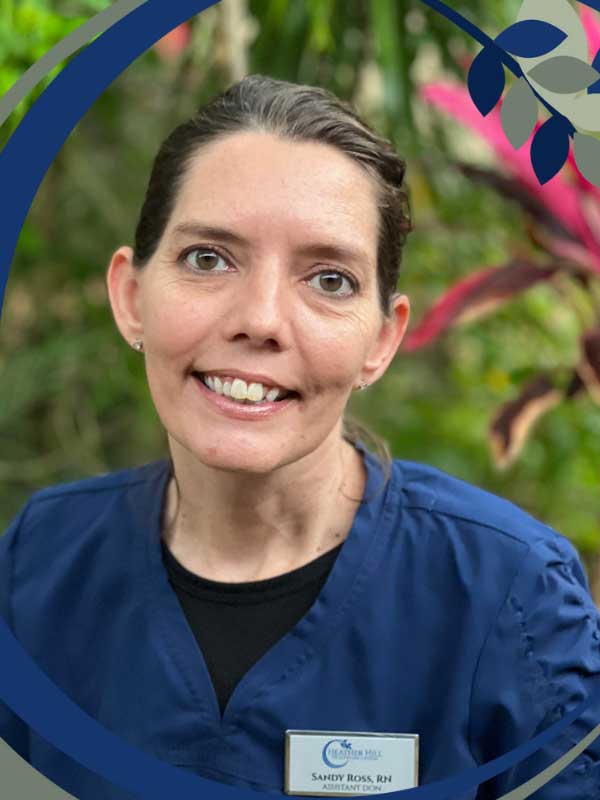 Director of Nursing
Brief info
Cassandra, "Sandy", has been a registered nurse (RN) since 2004. She is a graduate of the St. Petersburg College of Nursing. She has 15 years of experience working in acute care, specializing in cardiology and neurology.
Sandy has been working in skilled nursing facilities for over 6 years providing nursing education, developing physician relationships, and improving infection control practices.
She has been married for over 20 years and has 3 children. When she is not in the building, Sandy enjoys spending time with her family, going to the beach, and camping.