Specialized Skilled Nursing
Truth be told, most people do not typically think about skilled nursing care until an aging parent, spouse, other family member or friend needs more help than a caregiver can provide. Heather Hill Healthcare Center is a licensed healthcare facility that is inspected and regulated by The Agency For Health Care Administration. We offer long- and short-term care for individuals who need rehabilitation services or who suffer from serious or persistent health issues, that are too complicated to be tended to at home or at an assisted living facility.
Nursing homes provide custodial and skilled nursing care 24/7. Skilled nursing care involves trained professionals performing services that are needed temporarily due to an injury or illness, including, but not limited to:
A nurse attending to a post-operative wound or dispensing and monitoring intravenous medications

A physical therapist working with a patient to rectify strength and balance issues

A speech therapist assisting a patient in reclaiming their ability to communicate following a stroke

, or other brain disorders affecting speech, language delays and disorders, and dysphasia

An occupational therapist helping a patient to become independent again, particularly when it comes to dressing, personal hygiene

, eating, seating and positioning, splint/orthotic management, work related tasks, motor skills, coordination, thinking, and any other everyday tasks
Other skilled care services we offer include:
Pharmaceutical, laboratory and radiology services

Social and educational activities

Laundry services

Limited transportation

End-of-life or hospice care

Respite care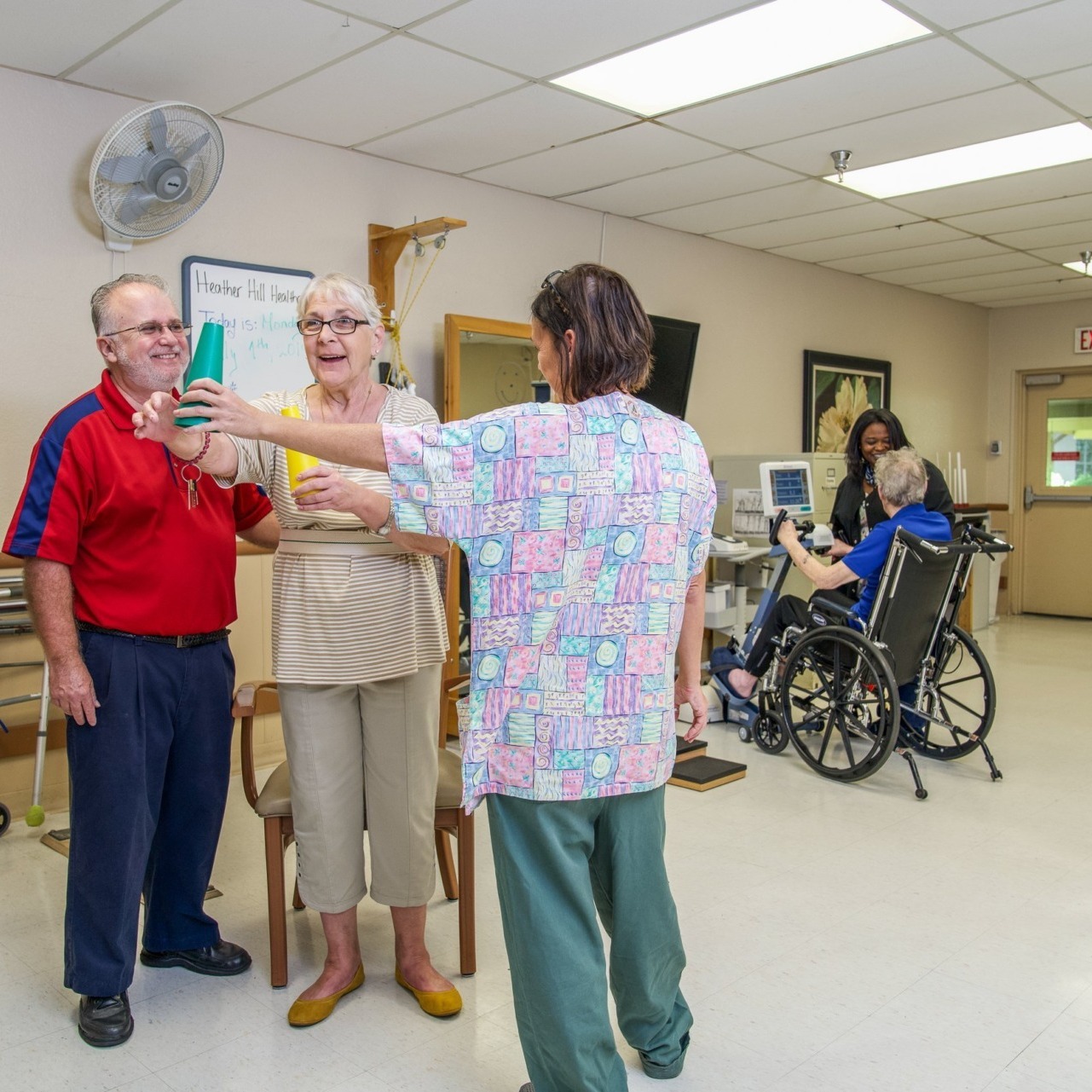 The nursing staff are welcoming and genuinely concerned about the residents. They provide holistic and culturally sensitive care that is above what is average for long-term care facilities. The center, while dated in some areas, is clean, tidy and appropriately appointed. I can't say enough great things about what happens at Heather Hill. To the administration and staff, kudos.
The staff here is wonderful. They are professional but more importantly they genuinely care about the patients. They interact with the patients as if they were their own relative. I highly recommend this place for rehab.
Wonderful Facility. They have taken care of my both my Grandmother and my Mother over the years ..
After my mother's stroke, Heather Hill took care of her and my Family was blessed with 5 more years with her. She would not have recovered so well without them.❤