Rehabilitation
Heather Hill Healthcare Center provides a comprehensive, pleasant, and caring atmosphere for mature adults to receive the best outpatient, physical, occupational, or speech therapy and wellness services to assist residents in reaching their highest potential and return safely to their homes.
These therapies are established with a scientific-based approach with widespread clinical applications in the restoration, maintenance, and promotion of optimal physical function. Physical and occupational therapies can help patients reduce pain and improve or restore mobility – in many cases without expensive surgery and often reducing the need for long-term use of prescription medications and their side effects.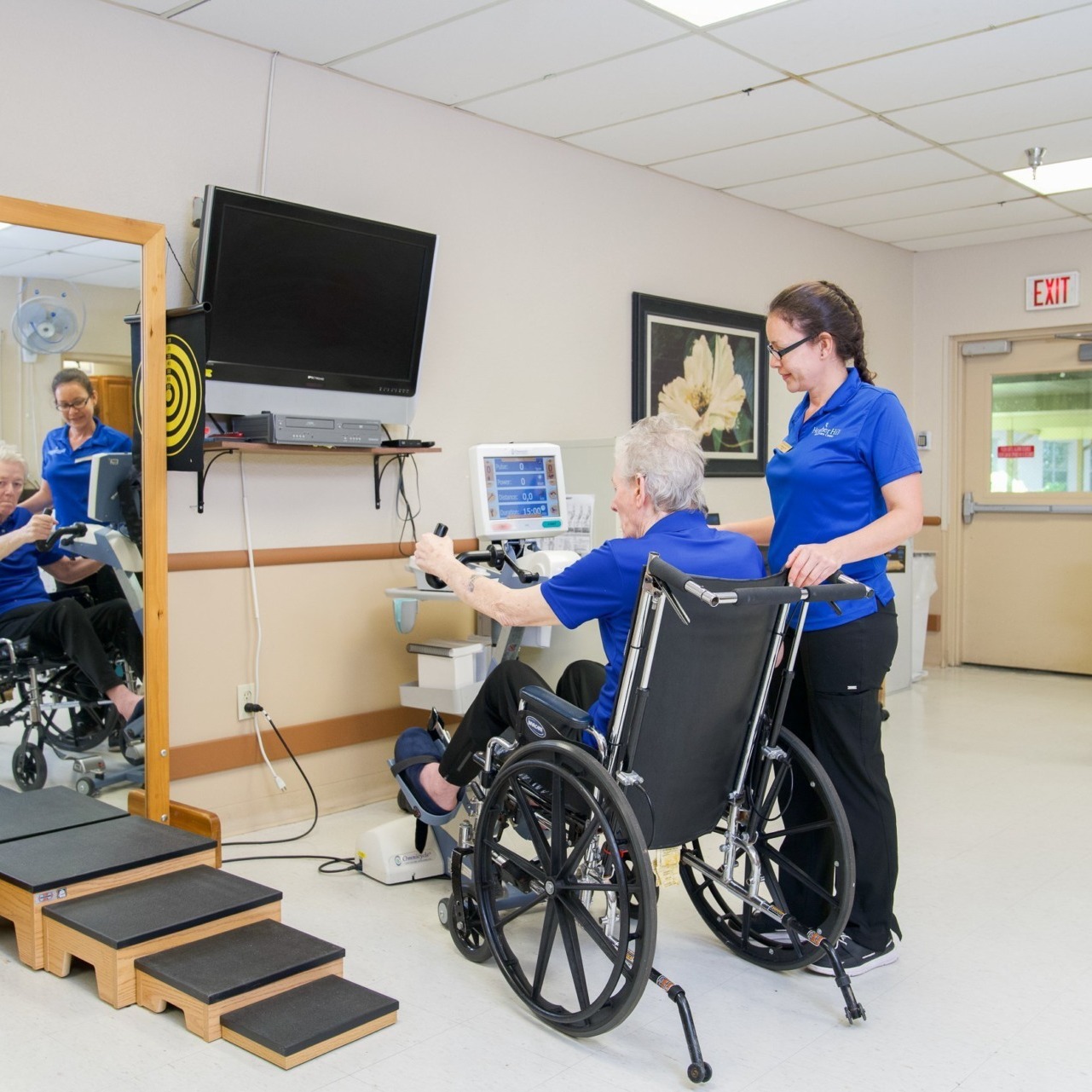 Our therapists assess each individual and develop a protocol using treatment techniques to promote the ability to move, reduce pain, restore function, and prevent disability. Our therapists can teach patients how to prevent or manage their condition so that they will achieve long-term health benefits. In addition, we will work with individuals to prevent the loss of mobility before it occurs by developing fitness- and wellness-oriented programs for healthier and more active lifestyles.
The nursing staff are welcoming and genuinely concerned about the residents. They provide holistic and culturally sensitive care that is above what is average for long-term care facilities. The center, while dated in some areas, is clean, tidy and appropriately appointed. I can't say enough great things about what happens at Heather Hill. To the administration and staff, kudos.
The staff here is wonderful. They are professional but more importantly they genuinely care about the patients. They interact with the patients as if they were their own relative. I highly recommend this place for rehab.
Wonderful Facility. They have taken care of my both my Grandmother and my Mother over the years ..
After my mother's stroke, Heather Hill took care of her and my Family was blessed with 5 more years with her. She would not have recovered so well without them.❤